You absolutely have to make this ring, if you love big and truly special jewelries. The Aglio ring is the next piece of the Aglio collection.
You can make this ring from 6 and 8 mm round pearls, fire-polished beads and seed beads.
Aglio is a special segmented collection with a three dimensional structure. This collection will be a really unique piece of your beaded jewelries.
For more details and photos click here (Aglio bracelet tutorial) >>
The first piece of the Aglio collection is the Aglio bracelet.
You can find the Aglio bracelet tutorial here >>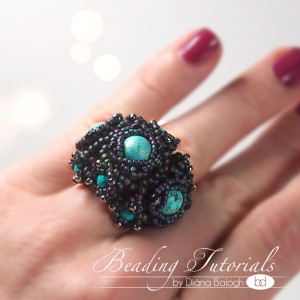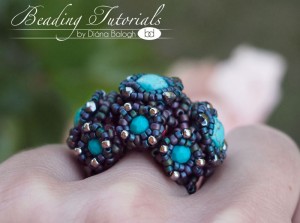 Aglio bracelet from the Aglio collection: